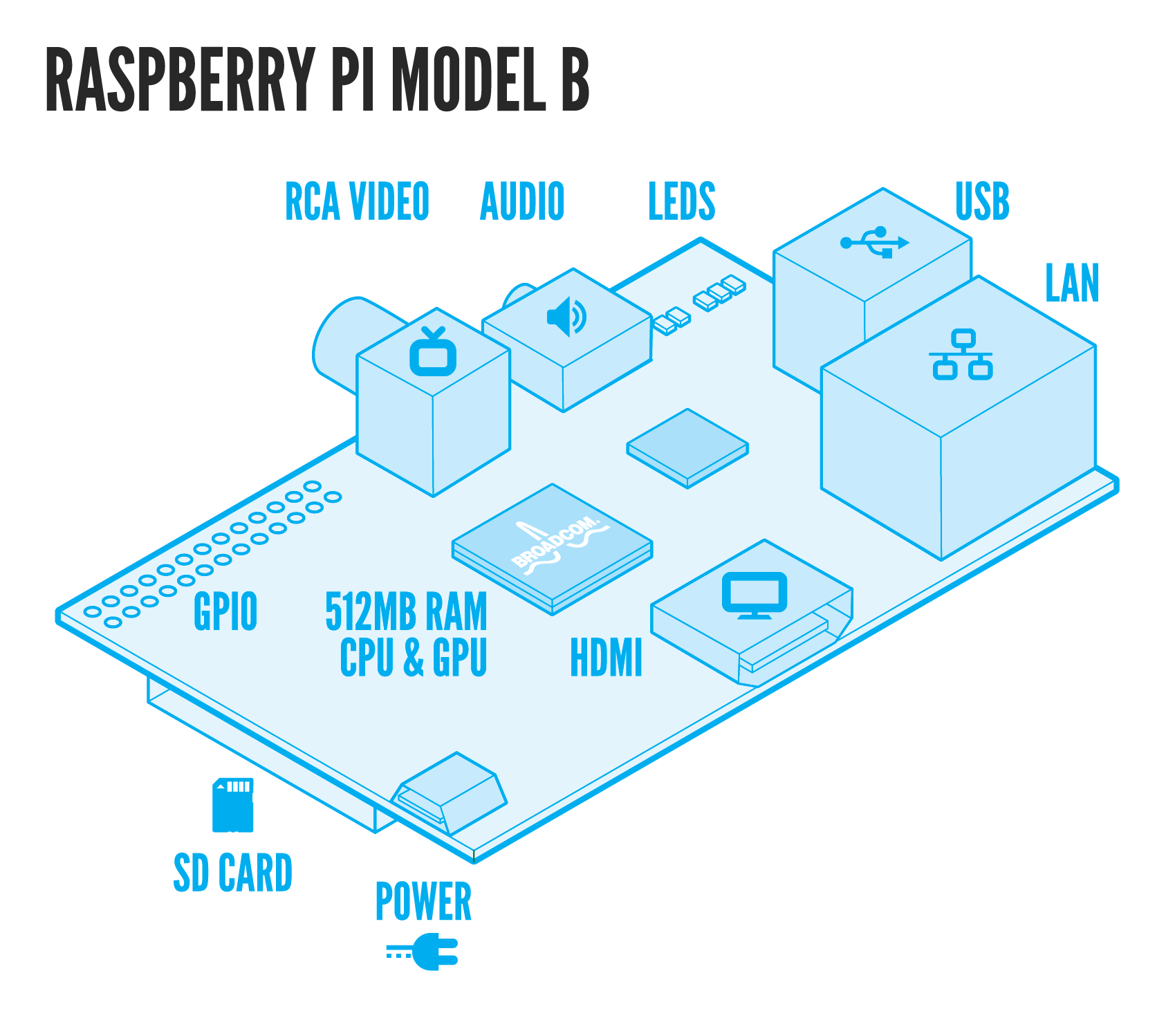 Instructions to create your own budget XBMC media centre for less than £50.
Buy a raspberry Pi model b:
http://downloads.element14.com/raspberryPi1.html?COM=raspi-group
buy an hdmi cable:
http://www.amazon.co.uk/Wired-up-Plated-Connectors-Cable-v1-3A/dp/B0017RW94A/ref=sr_1_1?ie=UTF8&qid=1374863474&sr=8-1&keywords=hdmi+cable
buy a network cable (you probably have one in your BT modem box in the attic:
http://www.amazon.co.uk/Gembird-Molded-Strain-Relief-Micron/dp/B000IT5POY/ref=sr_1_1?s=electronics&ie=UTF8&qid=1374863509&sr=1-1&keywords=ethernet+cable
You might have one, if not buy the power supply:
http://www.play.com/PC/PCs/4-/38622903/702729097/I-Boyz-UK-Micro-USB-Mains-Power-Wall-Supply-Charger-For-Raspberry-Pi/ListingDetails.html?_$ja=tsid%3a13315%7ccat%3a38622903%7cprd%3a38622903
Buy an SD memory card that works with Raspberry pi:
List of working SDs -
http://elinux.org/RPi_SD_cards
This one seems to be the cheapest it's on sale!! - (SDSDU-016G-U46) -
http://www.memorybits.co.uk/shop/sdcard/sandisk-16gb-ultra-(30-mbs)-sdhc-class-10-sdsdu016gu46/22933
Wait for postman... dum dee dum...
Stick the SD card in your PC / laptop, follow the following very simple instructions:
http://www.raspbmc.com/wiki/user/windows-installation/
Stick SD card in Raspi, plug in ethernet, plug in hdmi to raspi and tv, plug in power. Watch as your TV turns into something amazing.
Spend the next few weeks reading how to configure XBMC and watching geeks on youtube ;)